In my blog awards post yesterday I mentioned that I was going to do a review/post about my favourite perfumes. If there is one luxury product I couldn't live without, it would definitely be this. There is something to be said about having a signature scent or the way a smell can evoke, often quite powerful, memories from our pasts. The smell of Chanel Coco Mademoiselle, for instance, will always remind me of my first day at school (yes I can remember that far back) because it was what my mum wore at the time. So before I ramble anymore, let's move on to what perfumes I have chosen to review today!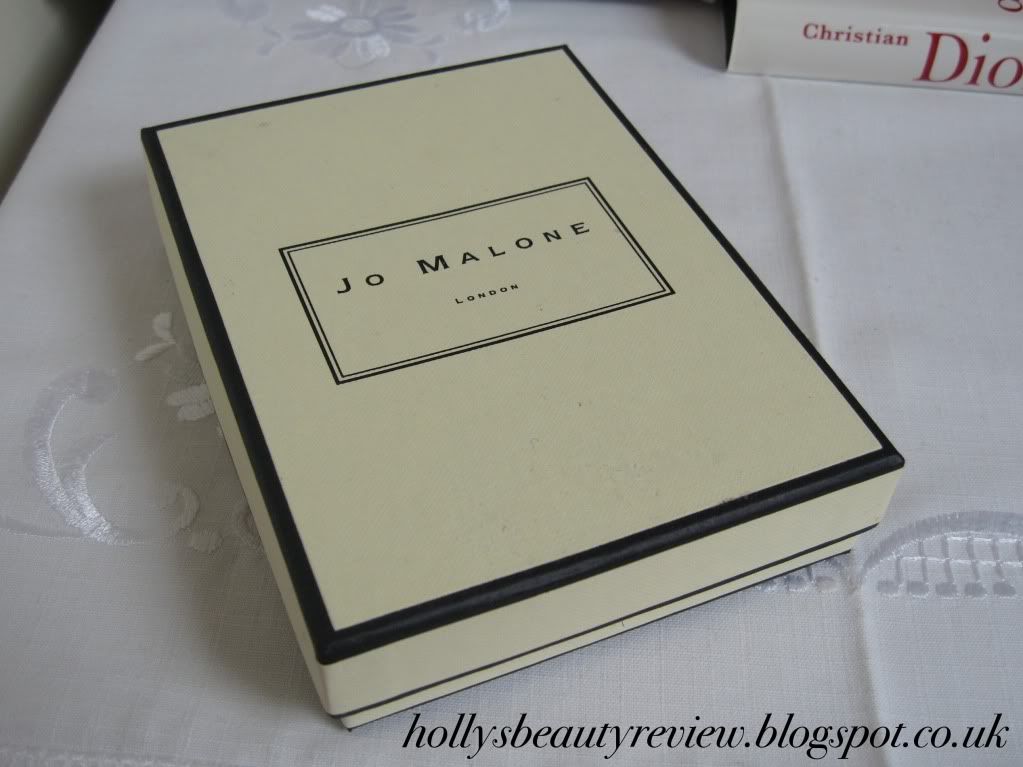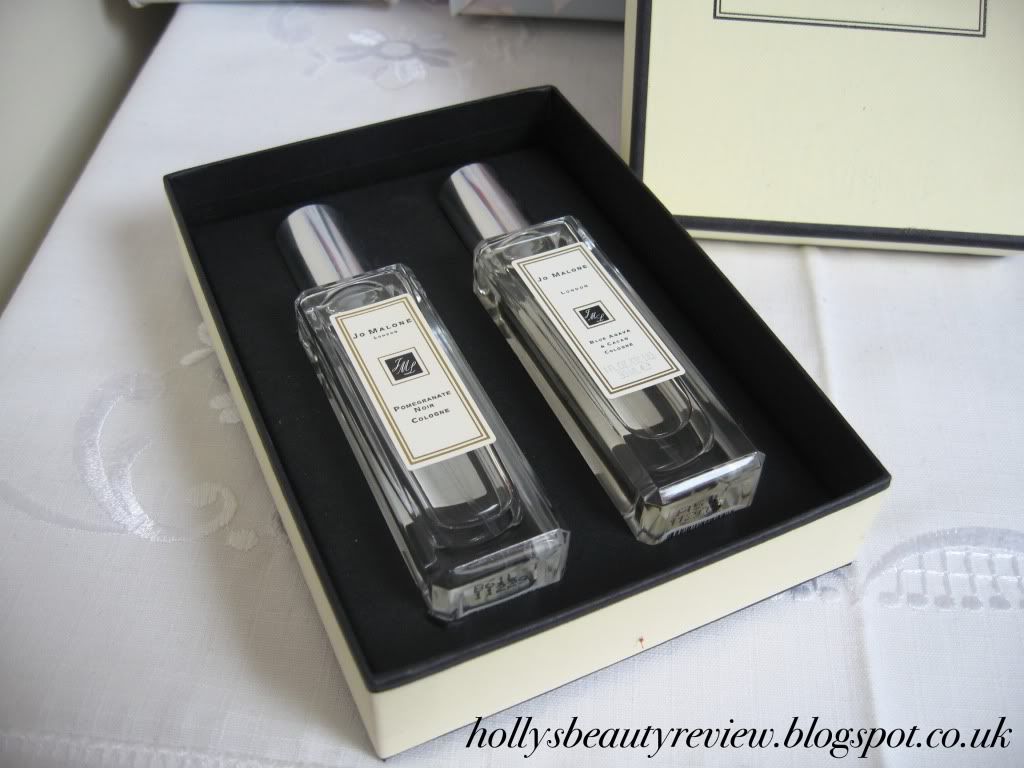 My all time favourite, without a doubt, has to be Pomegranate Noir Cologne by
Jo Malone
. It is a spicy fruit infusion which Jo Malone aptly describes as having the 'sensuality of a daring red dress'. This is not a scent for the shy, retiring type. It's ever so slightly masculine to begin with, but in a good way, who doesn't love a sexy smelling man?! It then softens off in to the warm spiced pomegranate smell which I described. It is perhaps more of an autumn winter scent, think of Christmas and mulled wine, but I don't let that stop me wearing it all the time. It's very unique and I always get people asking me what I'm wearing. If you're a fan of YSL opium and Dior Poison then you'll love this.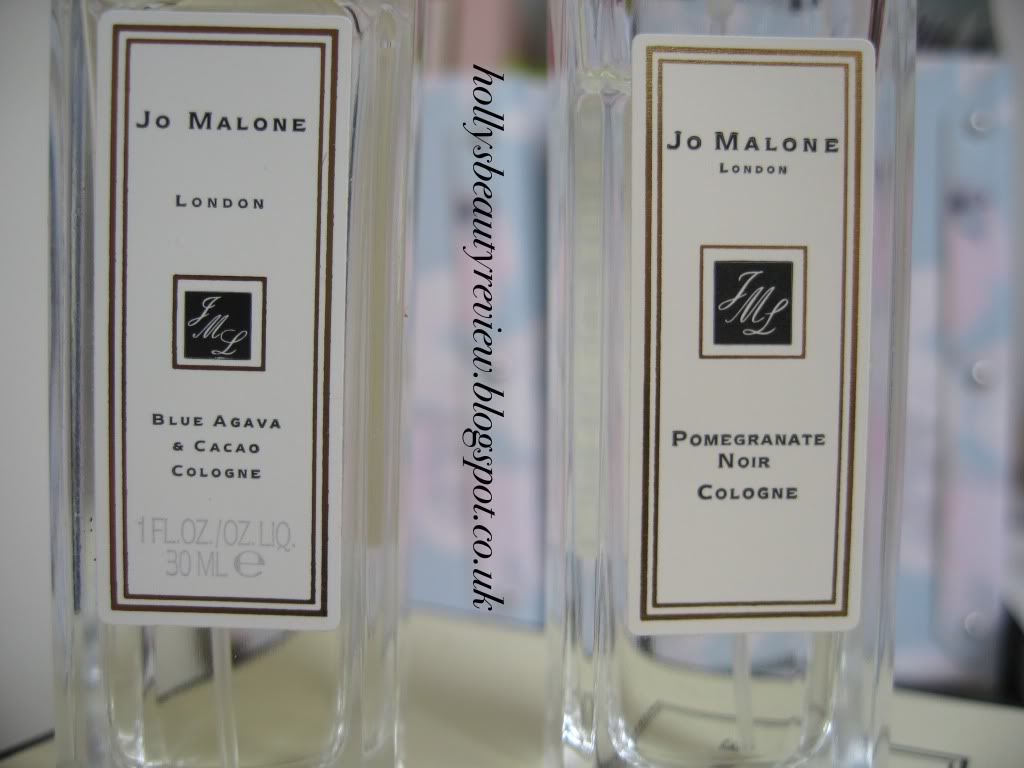 My other favourite, rather unoriginally, is from Jo Mal
one as well (they do make the best!). Blue Agava and Cacao is a beautiful, light yet decadent, floral scent that is described as 't

he rhythm of Latin music -- sexy, edgy and persuasive.' It starts of a little zesty, lime and grapefruit according to their website, and as it settles in to the skin, the flora element comes through, which is just gorgeous! Honestly, I can not quite convey how amazing this perfume smells, and it only gets better, the base note is Cacao (the basis of chocolate) so as the scent wears on your skin the amazing warm sweet (but not too sweet) scent remains. I'd liken it to Angel by Thierry Mugler but better! It's perfect for summer and I just know I will wear it for years to come.
Some other Jo Malone scents I would recommend are 'Nectarine Blossom and Honey', 'Dark Amber and Ginger Lily' from the Cologne Intense collection and 'Vintage Gardenia'. I would suggest going to a JM shop and trying out a few of their perfumes as there is bound to be one to suit you. They last all day long, I never need to top up. They do come in at the higher price range, with a 30ml bottle setting you back £36 or a 100ml bottle for £72, but so worth it! The bottle is very understated and looks chic sitting out on the dressing table. I was lucky enough that my Jo Malone addict mother bought me my favourites as a gift at Christmas time but you can slowly collect them and I guarantee you won't regret it.
Other fragrances I love are...
Miss Dior Cherie

Coco by Chanel

Ellenesia by Penhaligons

Malabah by Penhaligons
Any more questions? Pop them in the comments below!
Tweet