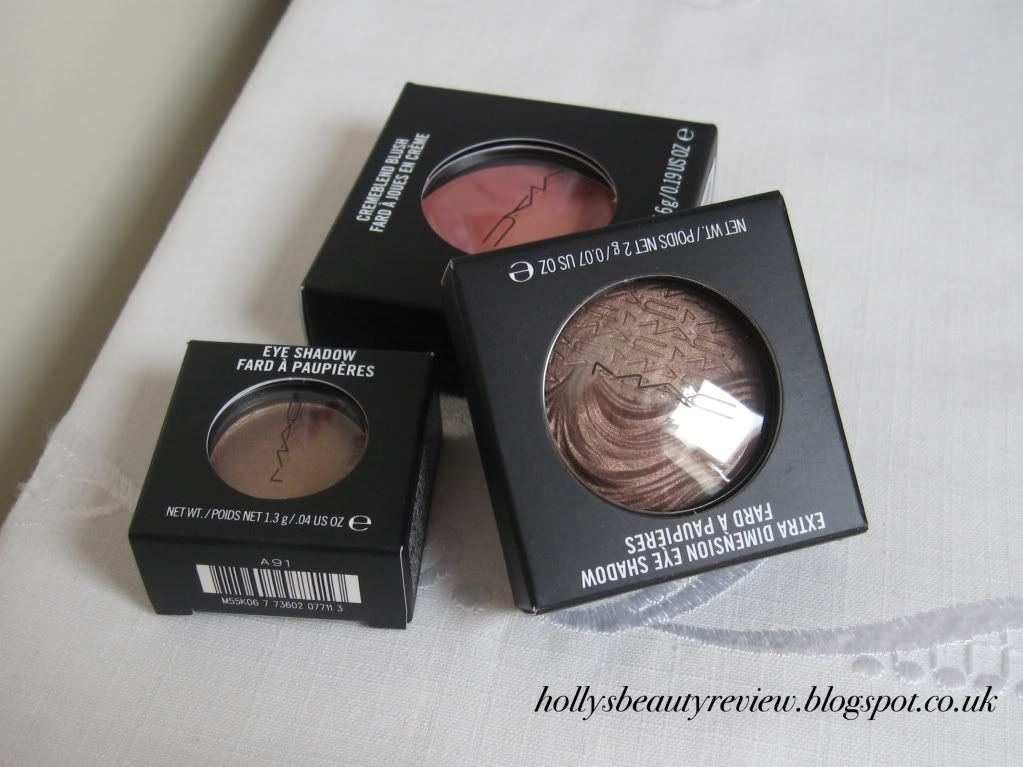 I took myself off to MAC yesterday as I fancied treating myself to a few bits and pieces! Everyone always raves about how amazing the eye shadows are and every beauty blogger out there swears by them! I own a mineralise eye shadow from a few years ago and it's the best one in my make up bag so I was quite happy to buy before trying!
I was also looking for a cremeblend blush after hearing about them in Tanya Burr's videos (pixi2woo on youtube) so I bought one of those to try as well.
I love the eye shadows because they are so pigmented and application is like a dream. They go on like a cream and don't crease on your lids. They blend beautifully and stay all day long.
Havana is a beautiful bronze colour from the 'In Extra Dimension' collection. The shadow is baked so it can be used dry as a powder, or wet as a liquid (mix with fix+ on the back of your hand). It looks gorgeous blended into the crease with some Woodwinked on your lid.
Woodwinked, Cranberry and Satin Taupe are all fantastic too for all the reasons I outlined above however Carbon, whilst still a great black shadow, is a bit trickier to work with. It does not blend as well as the shimmer/metallic shades and does need a dark base underneath it to get the darkest black colour. I would however still recommend it but I'm on the lookout for something better!
The cremeblend blush is a beautiful formulation, it's so easy to blend in to your foundation with just your fingers. The colour Something Special is a soft, warm toned light pink. It looks very pretty on the cheeks and will be perfect with a little highlighter for spring/summer.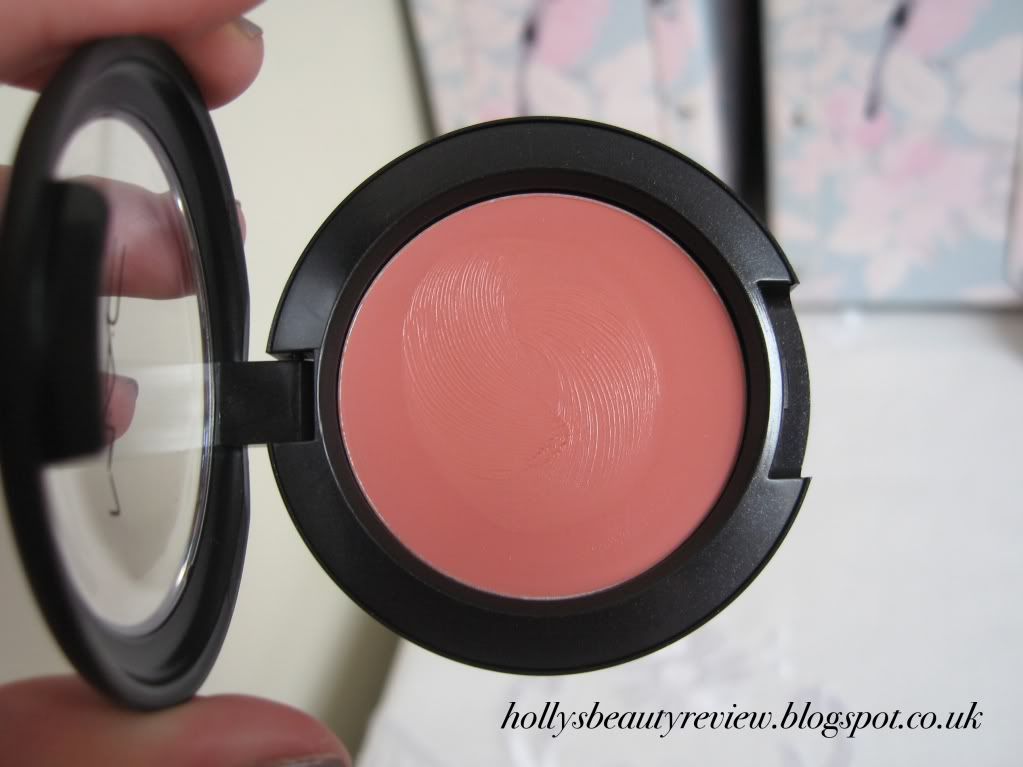 'Something Special' Cremeblend Blush