I mentioned in my blogger awards
post
that I use the
Bleach Blondes
range by Lee Stafford so I thought I would do a quick review!
I'll quickly describe my hair so you can have an idea of what I'm working with. I'm naturally a mid-ginger to auburn hair colour but I have been getting blonde highlights (bleach and colour) for the last 6 years (so my hair is not in the best condition), it is also naturally curly so I tend to blow-dry and straighten it after washing it. I also only wash my hair every second day as it gets dry if I do it more often.
The shampoo is a purple shampoo which cancels the brassy tones that often come hand in hand with bleach based blondes! It is quite an alarming dark purple but don't be put off by this. Apply like a normal shampoo and allow it to sit for a minute or two before rinsing it out and then follow with the conditioner as normal. It does not lather up as well as I would like but the effect it has is worth it, and it does leave your hair feeling clean! I would recommend using this 2-3 times a week and alternate with another shampoo that you like that doesn't contain purple pigments otherwise you run the risk of going grey. It smells amazing, like passion fruit, which lasts on your hair all day long!
The conditioner is lovely and I think it is quite moisturising, I like to use a mask once a week, usually the
Wella SP
repair mask, just to keep my hair lovely and soft, but for day to day this conditioner is perfect!
They are priced at £6.49 each but are often on 3 for 2 at boots so I stock up when I see that offer on. I think it is worth spending about £6/7 on shampoo and conditioner as I think that little bit more gives you a much higher quality product. I've also used the
John Frieda
purple shampoo and conditioner which is a good product but not as effective on my hair.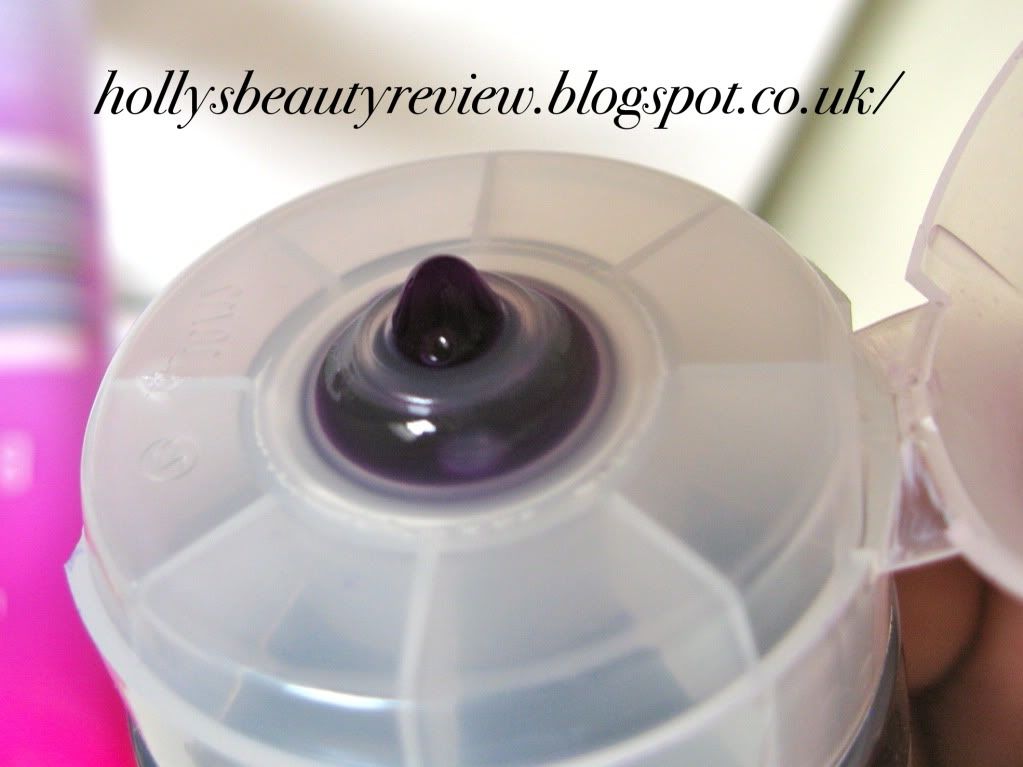 You can see here my natural colour is sitting up against my neck (full head of highlights but there are always bit not coloured) and because I have such a warm colour it can be difficult to stop the blonde going brassy, but I hope you can see here that the actual blonde in my hair is a soft, not yellowy, blonde.