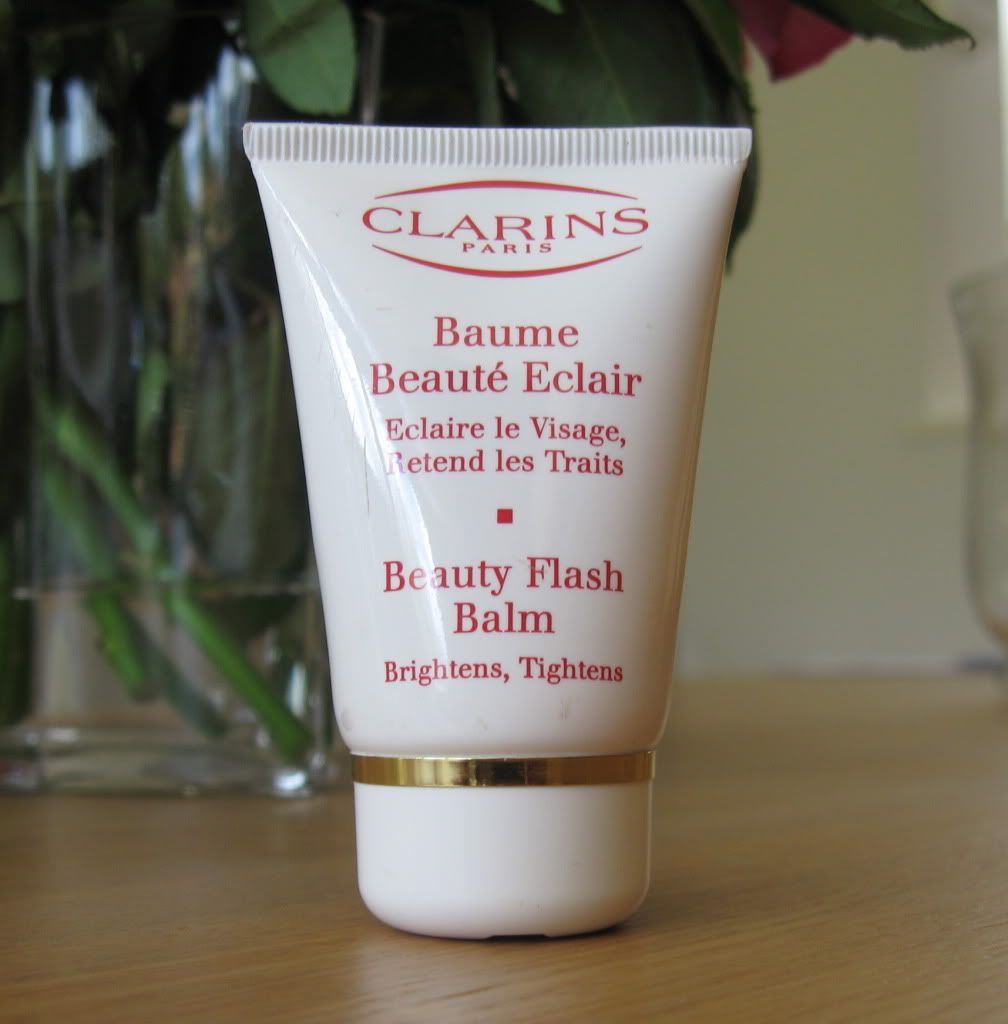 Clarins Beauty Flash Balm
has been an icon in the beauty industry since its release over 20 years ago. It is a cream product that claims to 'brighten and tighten' the skin to allow for perfect make up application.
I first started using this product a few years ago when my mum gave me her free Clarins samples but at the time I didn't really think about how to use it... I used it as a moisturiser, as a cleanser, mixed it with foundation, you name it I tried it! However, after a bit of investigation and my own experimentation, I discovered it is best applied after your morning moisturiser and before foundation.
I find it works best if you pat it in to the skin but do not rub it in, so that a thin layer covers your face. When you then start to apply your foundation it allows for a very smooth application and a bright, natural, glowing finish. I find it helps my make up to last well during the day but I don't tend to suffer to badly with make up waring away. It certainly delivers on the brightening front and I also feel it offers good moisture cover too. I often have dry patches or dehydrated skin and this helps with that massively! I can't really comment on the tightening aspect, I'm thankfully still wrinkle free but I imagine it probably goes towards smoothing out fine lines!
The product is a little pricey for a make up base, £28 for 50ml, but it will last you a while. It also often comes as a freebie in 'Gift With Purchase' offers in substantial 30ml sizes (as pictured above) so if you're a frequent Clarins customer you may not even need to splurge on it alone. The packaging has just changed (along with a lot of Clarins products) and I think it looks great, they've made the dispensing of product easier so volume control will be easier.
All in all I think this is a great product and would highly recommend it for those whole like their foundation to have a bit of a glow about it, even if it is on the pricey side!
Let me know if you've used this product and what you thought in the comments below.