First, I would like to apologise for my absence over the last few weeks, things have been pretty busy for me at university but I've now had my results back, I passed, hurrah!! So I'll be back blogging more frequently again.
Now, onto my latest hair care miracle! The
Wella SP Repair Mask
, available from Beauty Bay for £14.95 (or £11.96 if you hurry, sale on now!), is an intensive treatment mask for damaged hair.
It claims to restore up to 100% of damage with the first use and protect the hair from further harm! As someone who has bleach highlights every 6-8 weeks, blow dried and straightened hair every day, I know all about dry hair... topped off with split ends and fly away frizz! I first tried this last year when my hairdresser recommended I try something to keep my hair from getting destroyed by all the stress I put it through. I took her advice and tried this product, it was amazing but when I finished it I didn't repurchase because the salon was selling it for £26 and that was just too steep for me. A year passed by and I completely forgot about it; my hair also started to get into really bad condition so when I saw this on Beauty Bay at such a good price I snapped it up!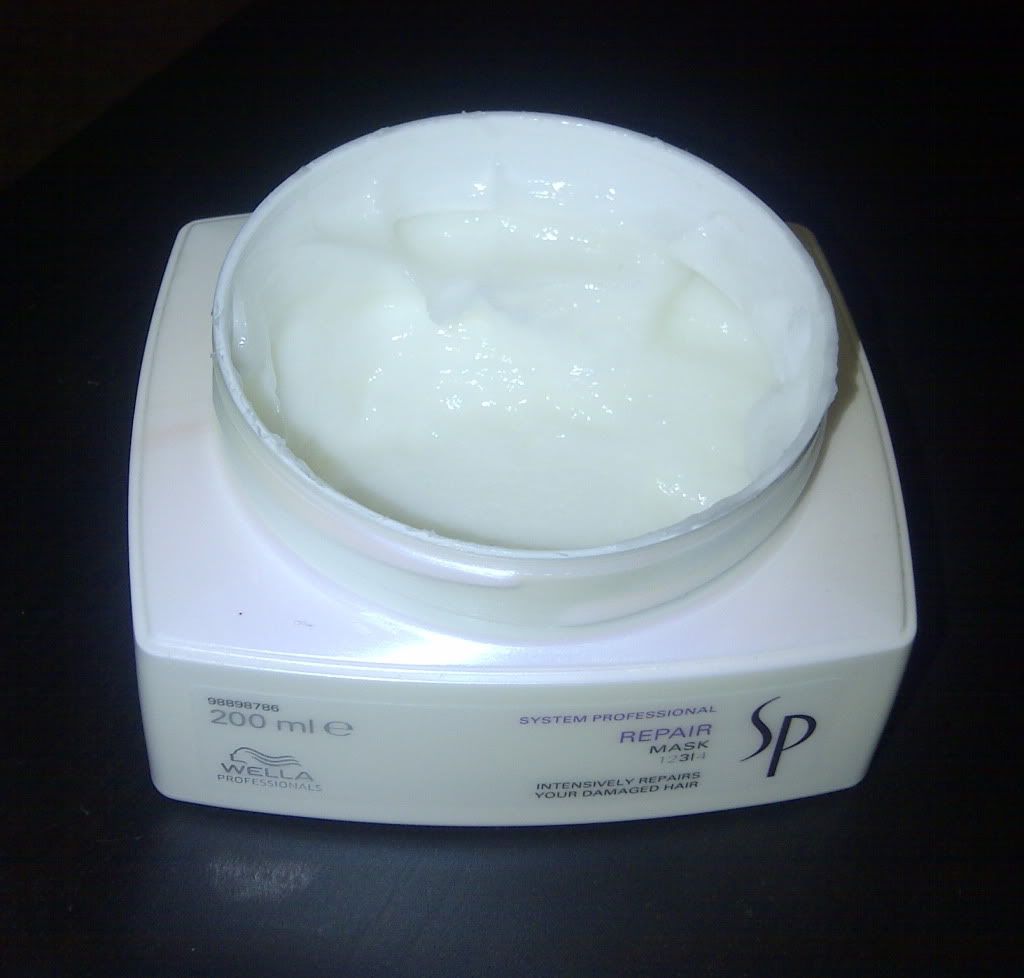 The mask is almost paste-like in consistency and is best applied to towel dried hair after shampooing. It spreads through easily and I like to comb through my hair and tie it on top of my head. The longer it's left the better but 5 minutes should be sufficient. It smells lovely, I feel like I'm getting an expensive salon treatment when I use it and it's best to use it about once a week. After I've washed it out, my hair feels silky smooth and it does not make my hair greasy at all. I've been using it again for the last month now and my hair is in amazing condition, it's regained its glossy shine and feels gorgeous.
If your hair is in need of some serious TLC then this is the mask to go for. I think it's a good price compared to other high end products as it's as good if not better, and will last for about 3-4 months depending on how long your hair is.
Have you used this before? Got a product to recommend? Pop your questions in the comments below!