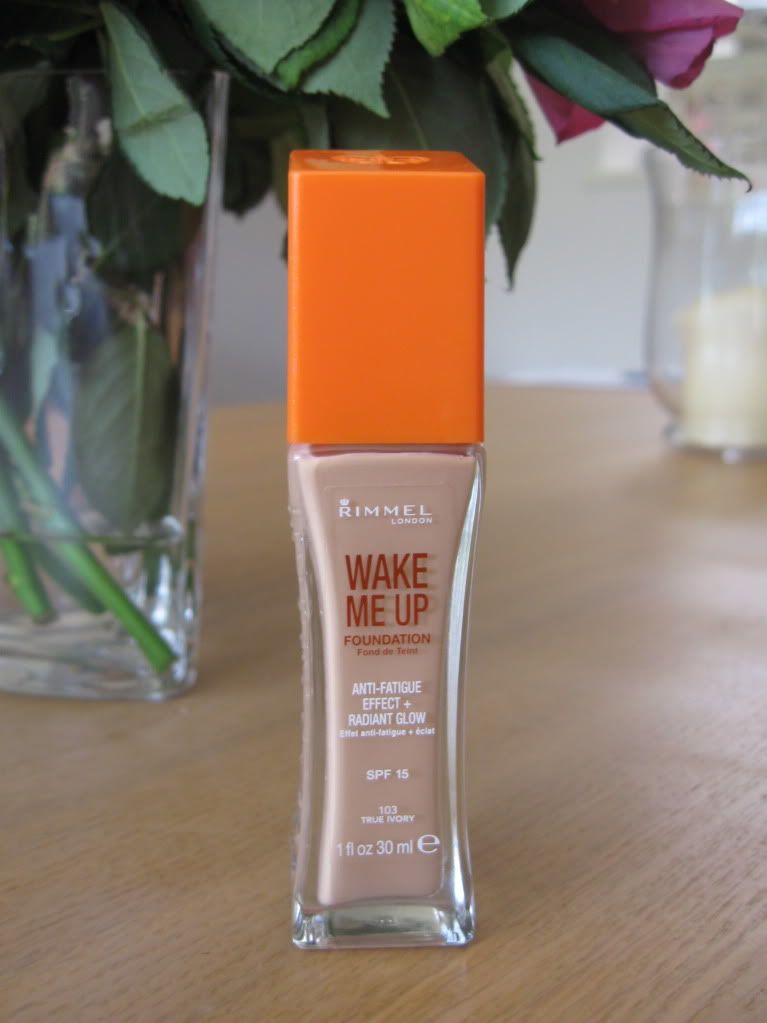 I picked the
Rimmel Wake Me Up
foundation up when it first came out in the UK, it was reduced to £5.99 from £8.99 as an introductory offer so I thought I might as well give it a go! Boy am I glad I did! It claims to reawaken and illuminate the skin, it definitely delivers! This foundation really is superb for a 'drugstore' priced product.
I got the colour True Ivory, the second lightest shade and I've found it to be fairly neutral in tone. The colour range is not huge but the product is very blend-able so you should be able to get a colour that suits. It offers a medium coverage with a dewy finish that feels incredibly light on the skin. It also lasts quite well, I would say touch ups are only required after about 8 hours of wear. It does not cling to any dry patches on my skin and I think with an adequate primer it would be ok for slightly oily skin, probably not so good for very oily skin though.
I've heard lots of people talking about 'glitter' in this foundation, this is not something to be concerned about, there is a slight shimmer when the product is in the bottle under false light, however it is undetectable on my skin. I think it purely offers a light reflective finish, which is to be expected from a dewy finish product.
The product is not heavily scented, a little fruity like their other foundations, but nothing too noticeable. I really like the packaging, it's a step away from the plastic bottles of Rimmel's past. All in all, for just shy of £9 it's a very good buy!
Do you have any more questions? Pop them in the comments below and let me know what you thought of this foundation!