Recently I've been trying out a few new mascaras as I fancied a change. I normally use the
Max Factor Lash Extension
but I wanted to try something that gave me a bit more volume. I have tried the
False Lash Effect
before so when I went to Boots and saw they had released a
24 hour
version I had to try it.
I went for the black as I rarely wear any other colour of mascara. It is certainly a good dark black, I often feel black mascara can be a little grey but this is perfect! It has a very thick plastic brush that is excellent for applying the product evenly and not leaving any clumps, but it can be bad for transferring product on to your eyelids which is very annoying! Which leads me on to the '24 hour' aspect... It's AWFUL! The formulation doesn't claim to be waterproof, it certainly is not as it smudges with water contact, but it's near impossible to remove. It does not come off with normal cleanser or a simple water based eye make-up remover, the only thing that take it off is
Clarins
eye makeup remover, but even then I feel like I'm scrubbing at my eyes... not ideal! It lasts all day but I just can't recommend it because it's so annoying!
The actual application is easy and gives a very good effect with just 2 coats, I would leave it at that as the lashes can stick together after 3 coats. It takes a while to dry which is annoying but once dry it is fairly flexible and doesn't crumble. (Please excuse the photo quality, had to use my phone...)
I think this mascara looks great but I will not be buying the 24 hour version again, in fact I've stopped using it because my poor eyes can't take the removal process. I would highly recommend the normal version to anyone looking for a volumising every day mascara and at £10.99, for the quality, it's not a bad price.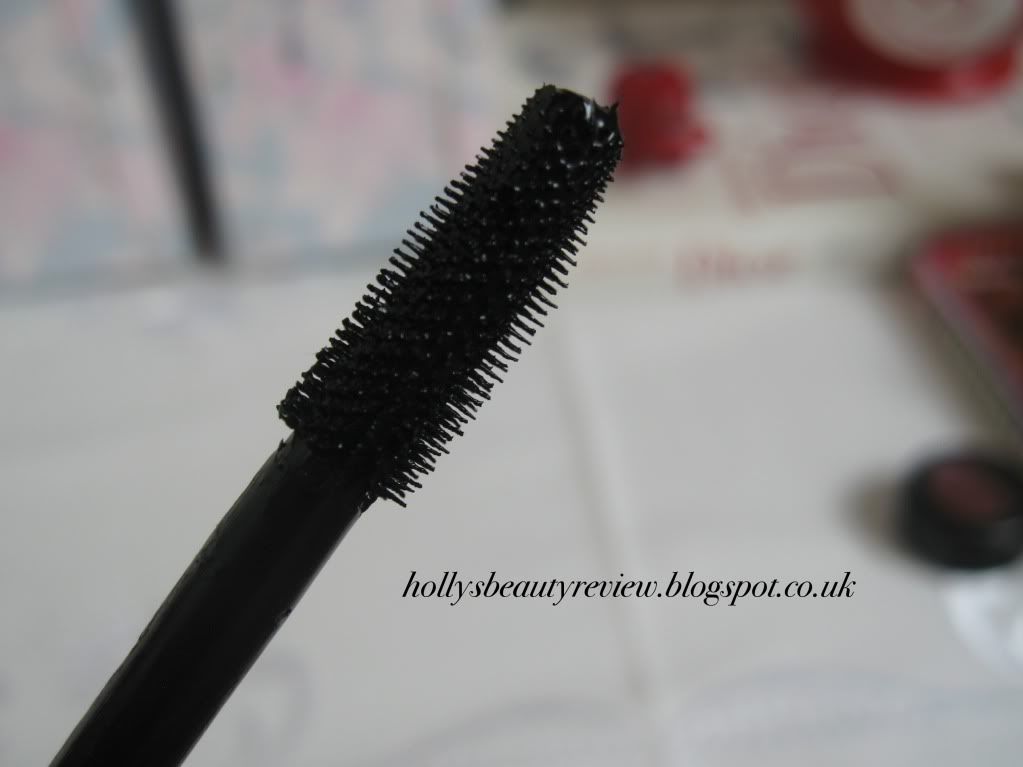 I've also been trying out the Clarins
Wonder Volume
mascara so look out for that review over the next couple of weeks!
Any questions or comments? Pop them in the box below!